Partnerships with Memorialise
Funeral Professional or Venue? Learn about our Online Funeral Information and Reservations Service: Receive bookings and make sales through our award-winning sales and marketing engine:
Jobs
Funeral Industry Employer or Employee? Post a job vacancy or find a job using our free Jobs Board
Cemeteries News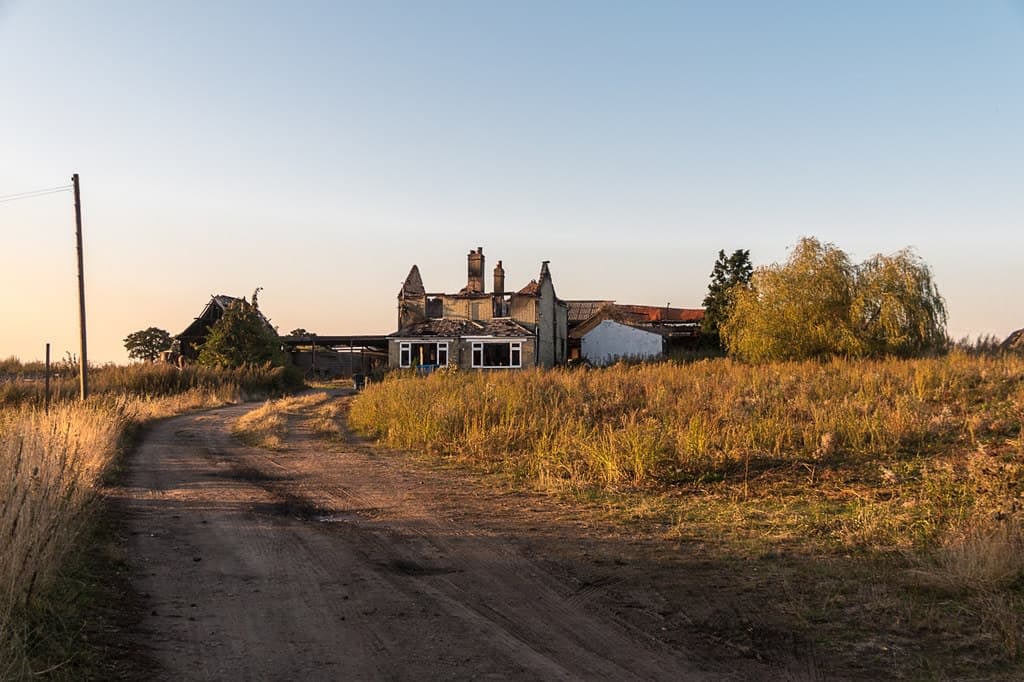 A new cemetery is set to be created on Green Belt land in Enfield to deal with a borough-wide shortage of burial space. The 23-hectare site at Sloemans Farm, in Whitewebbs Road, would provide space for 38,000 single graves and be designed to accommodate all faiths and none. It...
Funeral Directors' News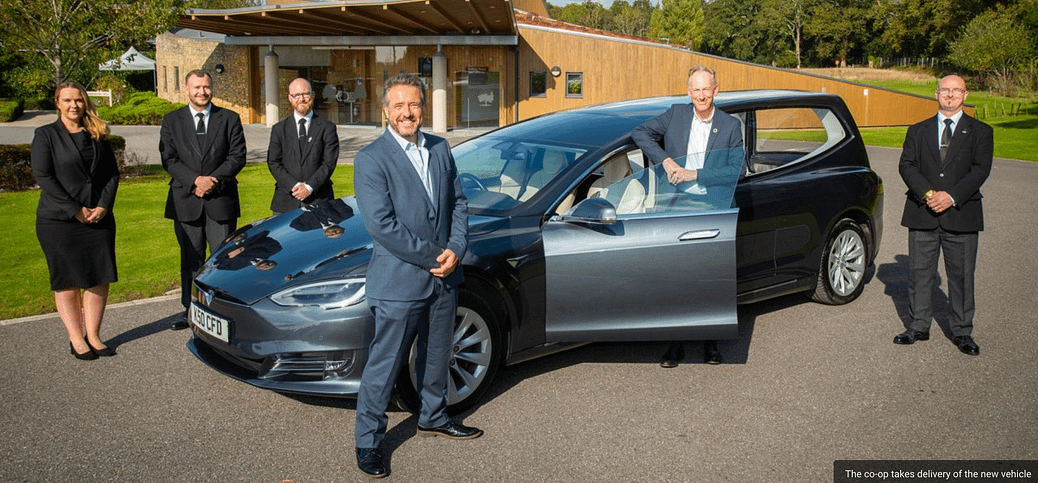 Southern Co-op is promised greener funerals after adding the UK's first fully electric Tesla based hearse to its fleet. The society, which operates nearly 60 funeral branches in Berkshire, Dorset, Hampshire, the Isle of Wight, Somerset, Surrey, Sussex and Wiltshire, has taken delivery of the newly developed Wisper vehicle,...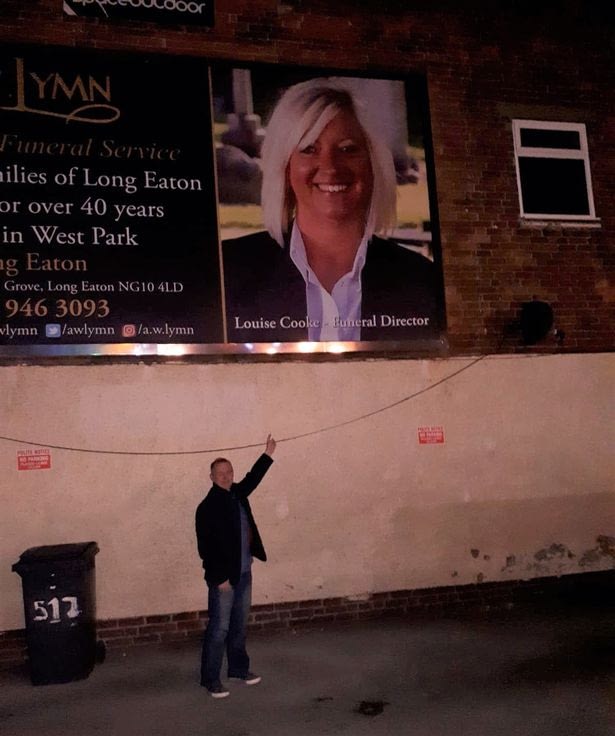 A funeral director is set to get married after her admirer spotted her giant face on a billboard advert. Louise Cook, a funeral director at A.W. Lymn in Long Eaton, will marry Mick Bramman, who stole her heart after sending her a photo of himself next to her face...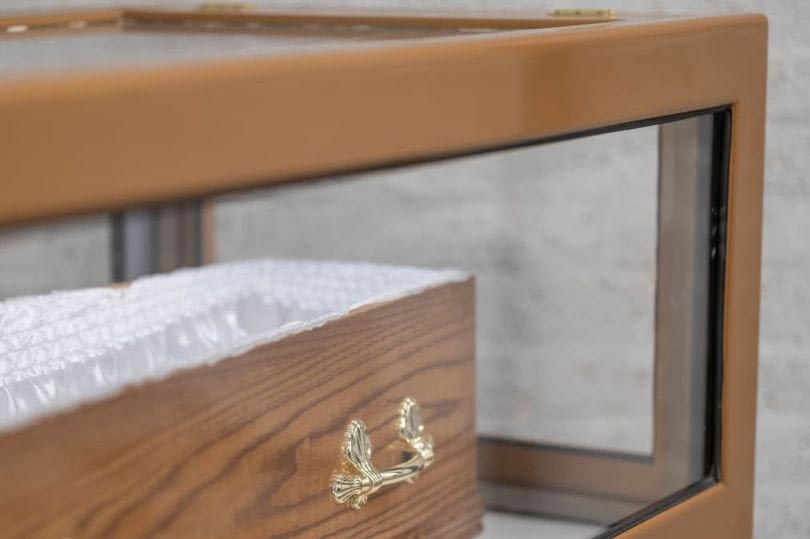 A Northern Ireland hearse building firm has launched a 'coffin pod' to help protect grieving families and funeral directors as the coronavirus pandemic continues. Family-owned Quinn Hearse & Limousines in Portglenone, County Antrim have specialised in the design and manufacture of hearses and limousines for over a quarter of...
A Cumbrian man has criticised Co-op Funeralcare over the upkeep of a memorial garden after the group closed down their funeral home and offices. Derek Batey of Brampton, Cumbria said the Co-op Funeralcare Memorial Gardens in Craw Hall, Brampton were a "disgrace" following Funeralcare's decision to shut down their...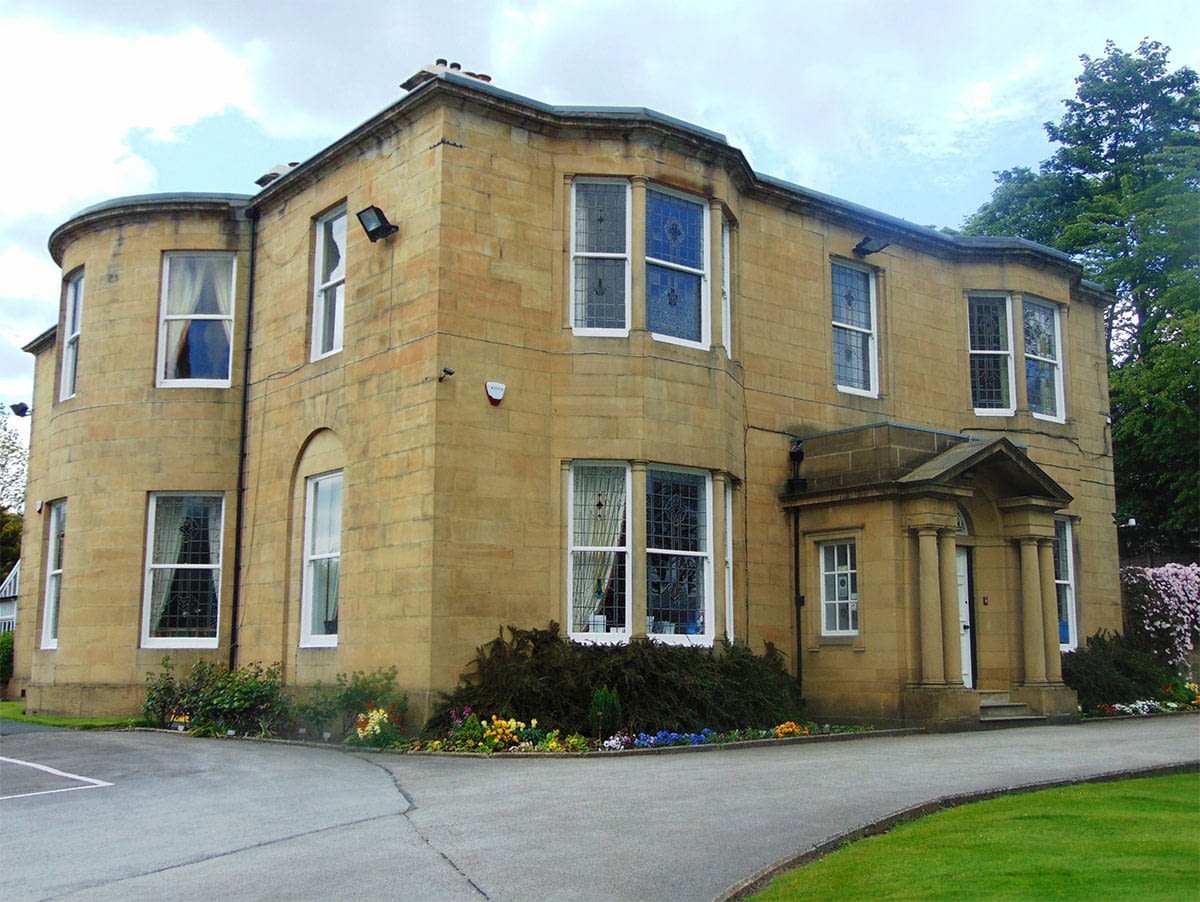 Co-op Funeralcare has refurbished their Grade II Keighley funeral home, The Knowle, with service rooms and installation of latest visual and audio equipment. The company says the scheme will enable the funeral home in Victoria Road to "better serve communities in and around Keighley". Features now include a service...
Funeral Business News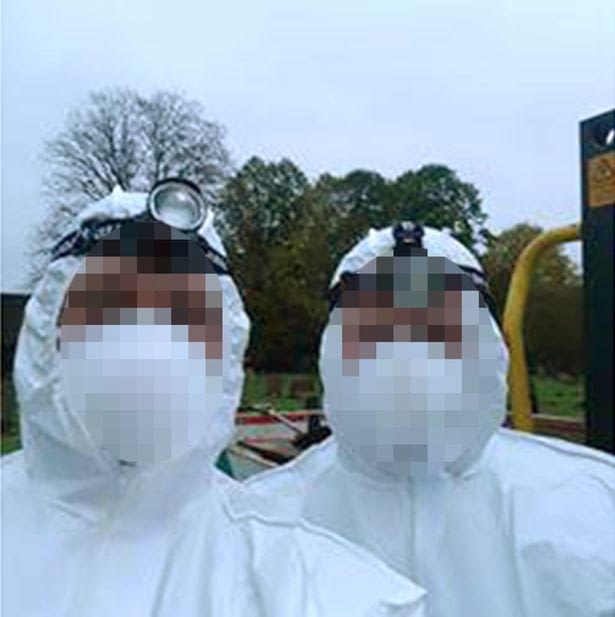 Punishments for Derby cemetery workers who made a series of offensive TikTok videos are to be kept secret Derby City Council says, in a decision which has caused outrage among some elected representatives. The city council has refused to state whether or not the three workers have been dismissed...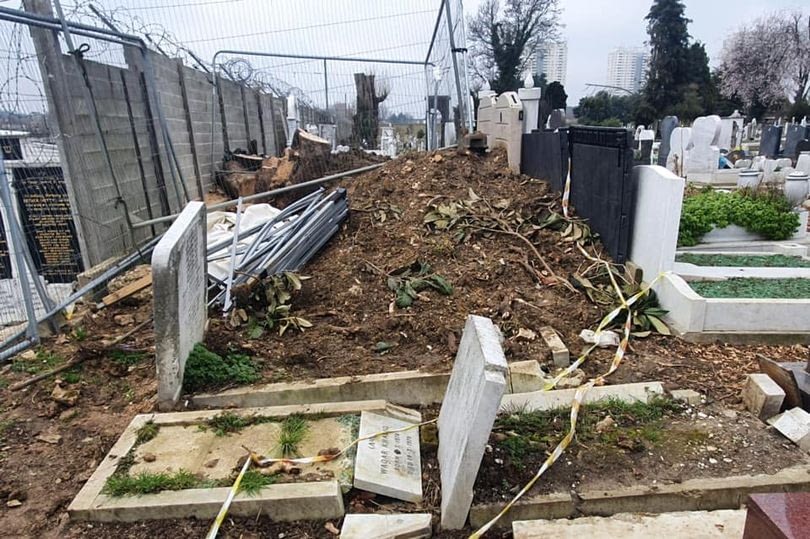 Locals in the Enfield have been campaigning for the local council to take control of the privately-run Tottenham Park cemetery for several years Formed in 2017, the Tottenham Park Cemetery Action Group (TPCAG), has long complained that their loved ones who are buried in the cemetery have not been...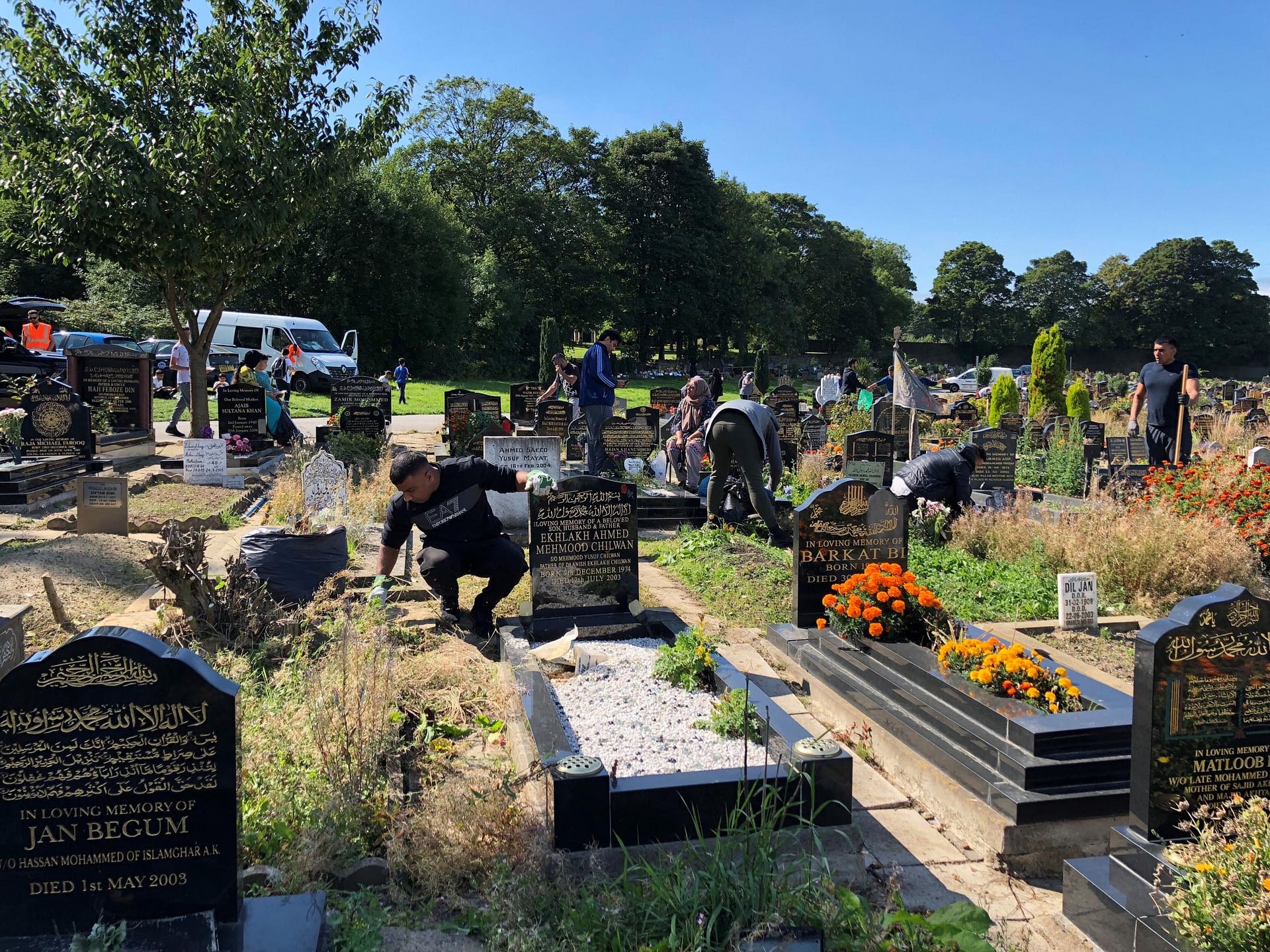 Work has commenced on an extension to Batley Cemetery thanks to a capital investment of £250,000 by Kirklees Council. Planning approval were secured in Autumn 2020, but due to the pandemic, work commenced on Monday September 20 and will take several months. It is common practice, where possible, to...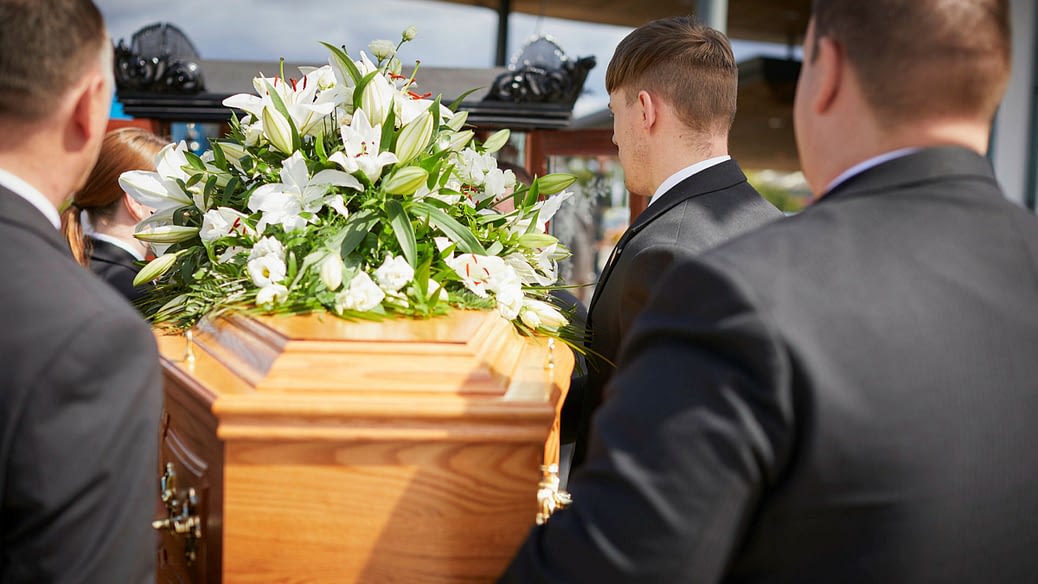 Dignity PLC (DTY.L) said its underlying operating profit for the first half was down 10 percent from prior year mainly driven by the decline in volume. The Group said its business remains cash generative despite increased capital expenditure and corporation tax. For the 26 week period ended 25 June...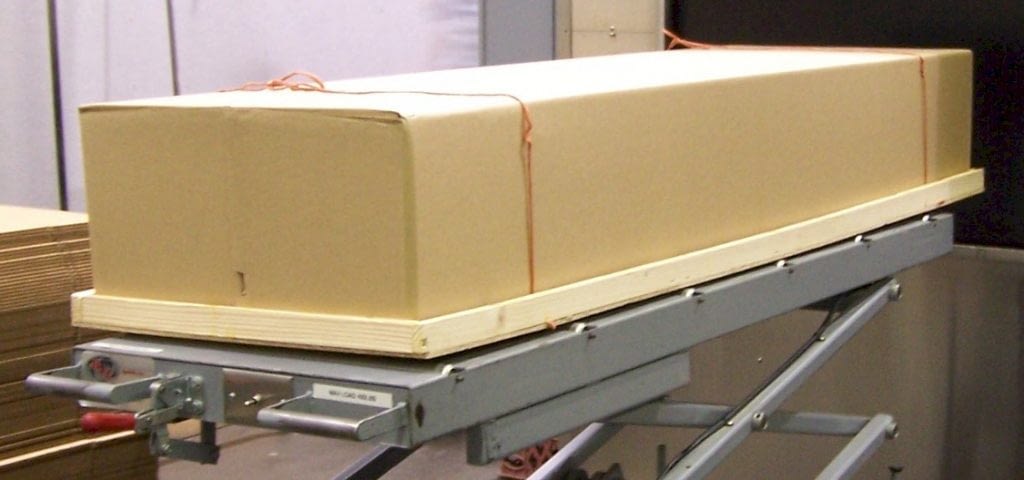 A planning application for a crematorium in Bradford by a company connected to Hull Funeral Director Heavenly Services, and the refurbishment of a Funeralcare facility in Keighley are unconnected by anything but geographical proximity, but they mark a significant change as they show how the funeral industry is beginning...
Talking Points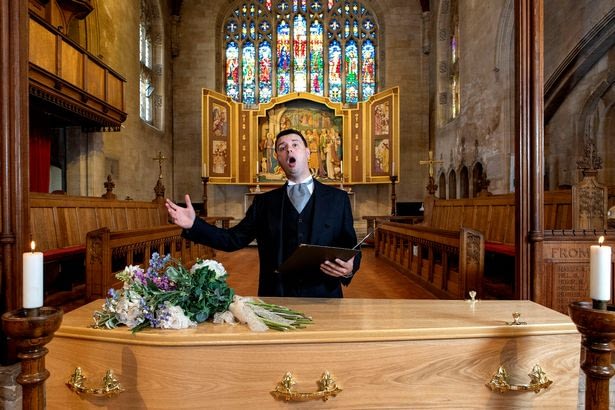 When lockdown hit and there were restrictions on numbers at funerals and a ban on congregational singing in places of worship, James Murray, who is based in Mumbles, stepped in to help families better remember their lost loved ones. Losing a loved one is one of the darkest days...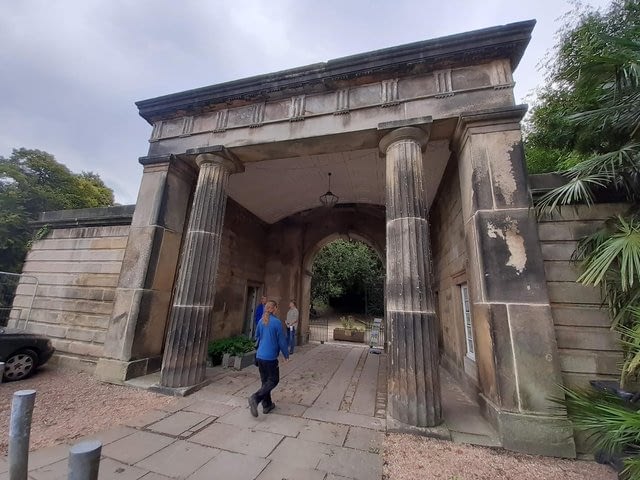 Sheffield's 'garden cemetery' is about to undergo the next stage in restorations which will total £3.7m. Some 1,000 people already used the cemetery-park each day, it has five entrances including the gatehouse and is open 24 hours. Next month sees the start of work on catacombs, repairing paths and...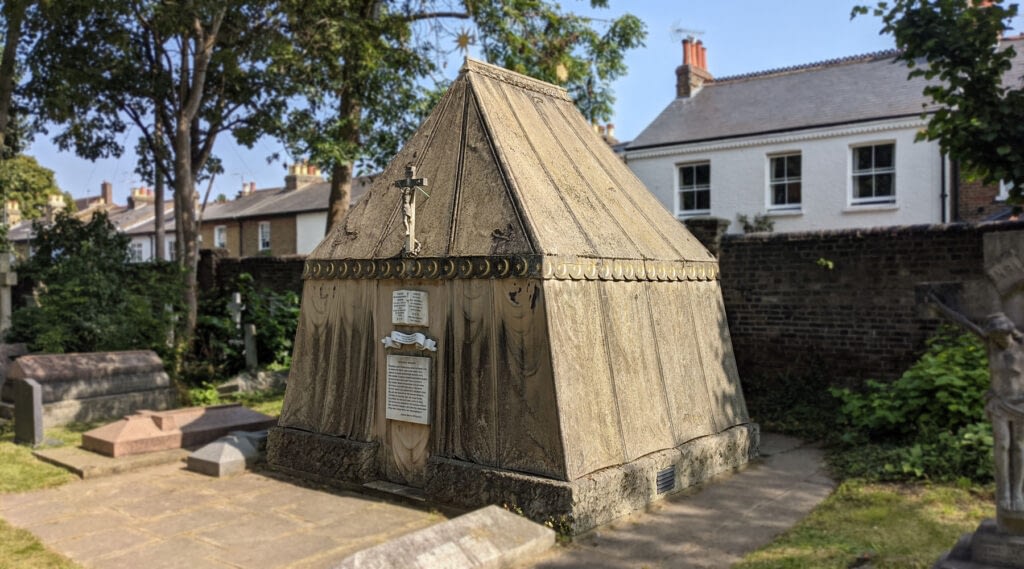 This unusual mausoleum in the shape of a bedouin tent is located in the grounds of a church near Mortlake railway station and contains the earthly remains of the eminent Victorian explorer, Sir Richard Burton. Burton who died in 1890 aged 69 was famed for his explorations and said...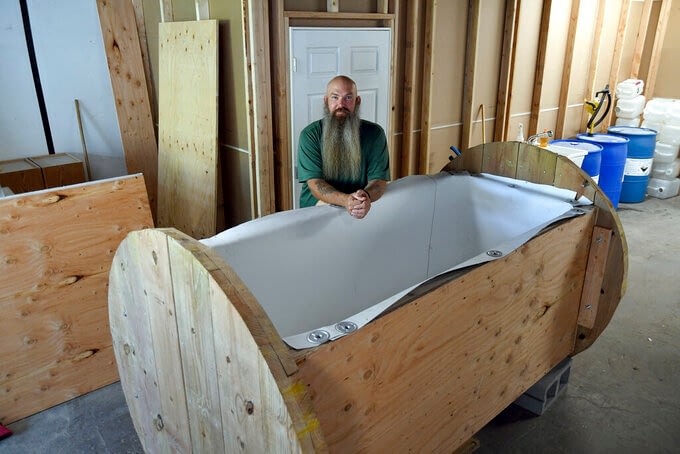 In a suburban Denver warehouse tucked between an auto repair shop and a computer recycling business, Seth Viddal is dealing with life and death. He and one of his employees have built a "vessel" they hope will usher in a more environmentally friendly era of mortuary science that includes...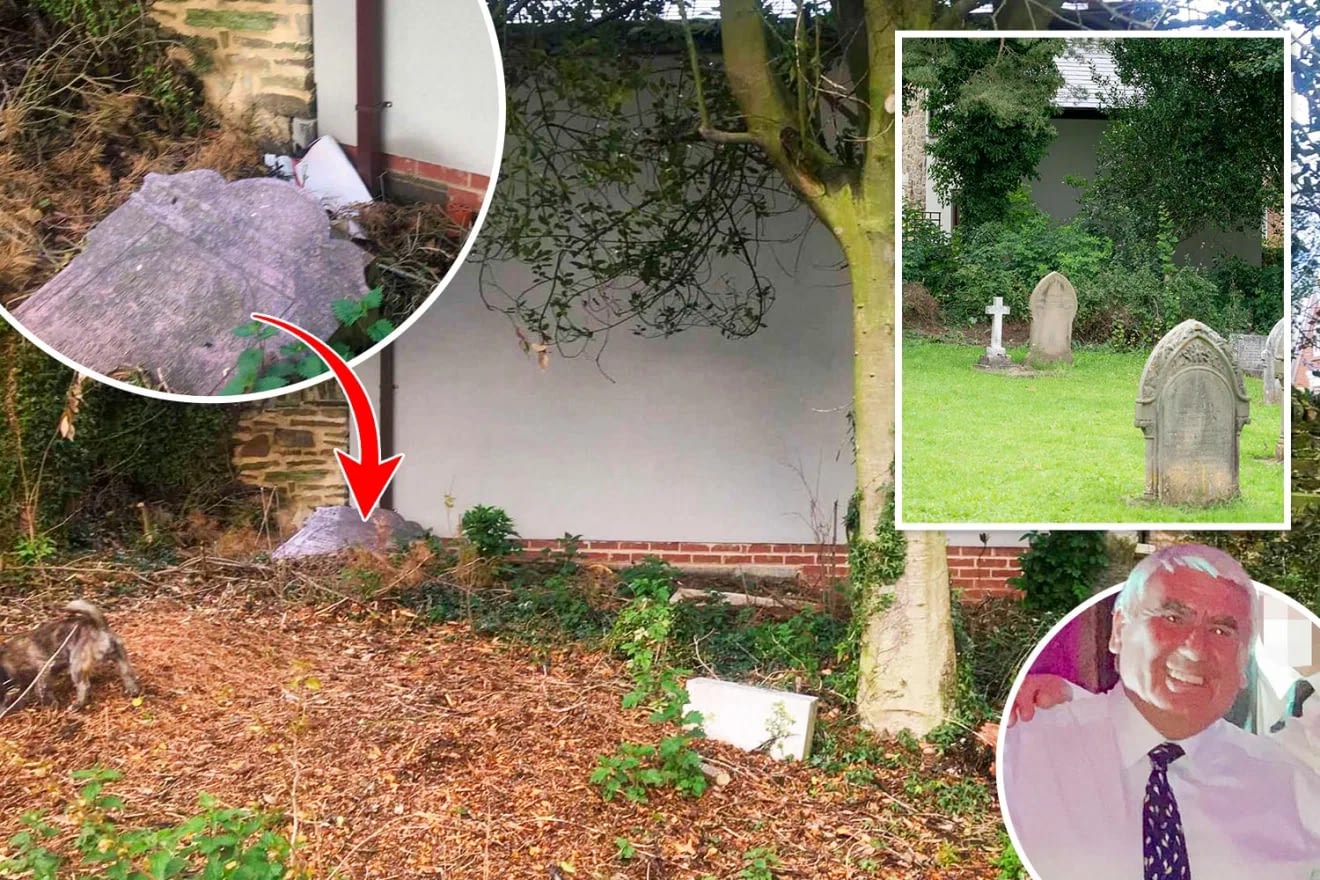 A County Durham  homeowner has been accused of desecrating a cemetery by knocking down part of its ancient boundary wall to facilitate his house extension. Charles Ryan, 71, of Quebec, Co Durham removed an 11ft stretch of stone wall separating his garden from the cemetery. But he did it...
Industry News
Our news service is an essential resource for funeral professionals.
Subscribe Now to receive a weekly news digest. One post a week. No spam:
Crematoriums News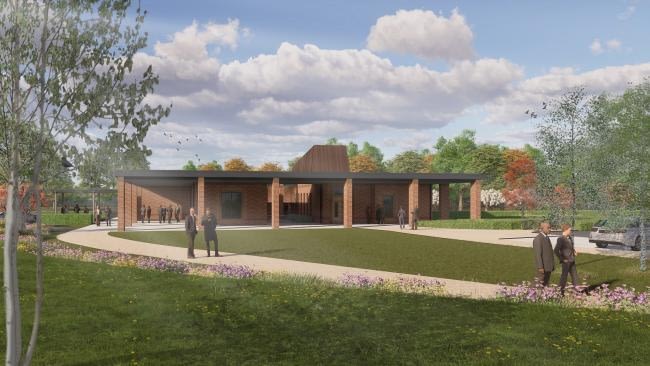 A new multi-million-pound crematorium is being built in the New Forest national park – despite initially sparking more than 500 objections. With a promise "to serve the people of New Milton, Bournemouth, Christchurch and surrounding areas", the New Forest Crematorium is being developed by Westerleigh Group, the UK's largest...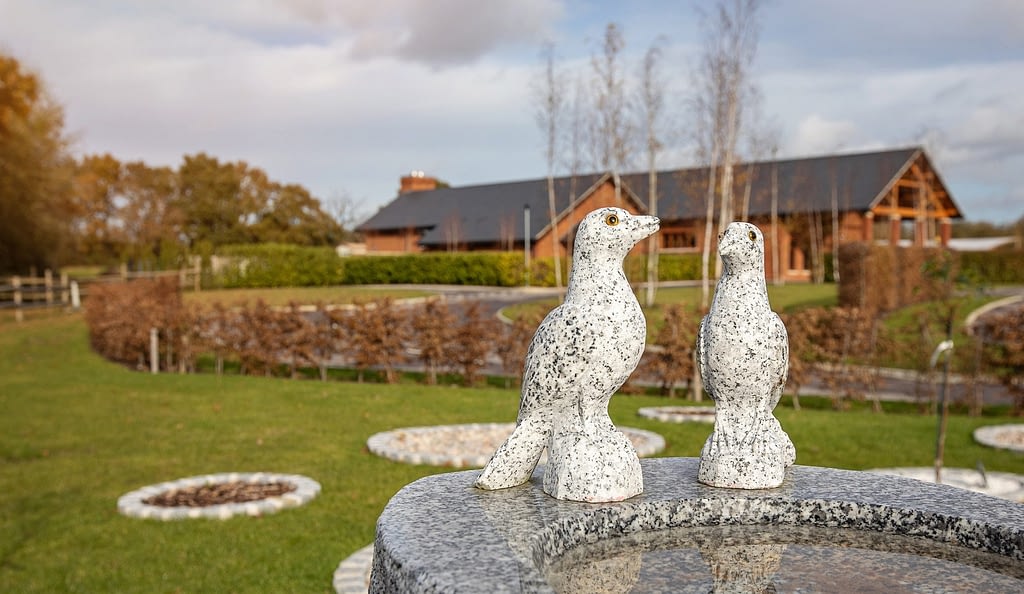 Westerleigh's Sirhowy Valley Crematorium, which opened earlier this year, was the first crematorium in the UK to complete the new environmental compliance section of the Federation of Burial and Cremation Authorities inspection. But the Westerleigh Group now say that this policy will be adopted across all of their 35...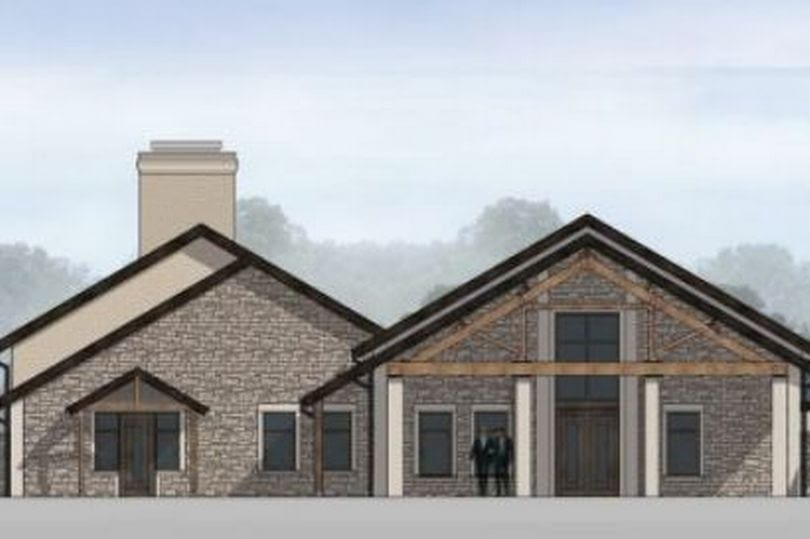 Crematoria operators Westerleigh Group's plans for a new facility at Old Craighall, outside Musselburgh, were approved at a meeting of East Lothian Council's planning committee despite objections from local crematorium operators and concerns raised by councillors that it will be "in the wrong place". Several councillors expressed their concern...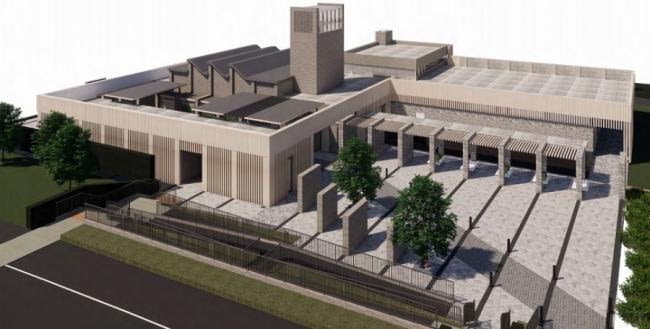 Post-Covid construction inflation has led to the costs of building the new Bradford Council Crematorium at Heaton rising by almost £2m. Bradford Council's decision making Executive discussed the Crematorium on Tuesday, when members were told that the rising costs might require the Council to re-evaluate its future bereavement strategy....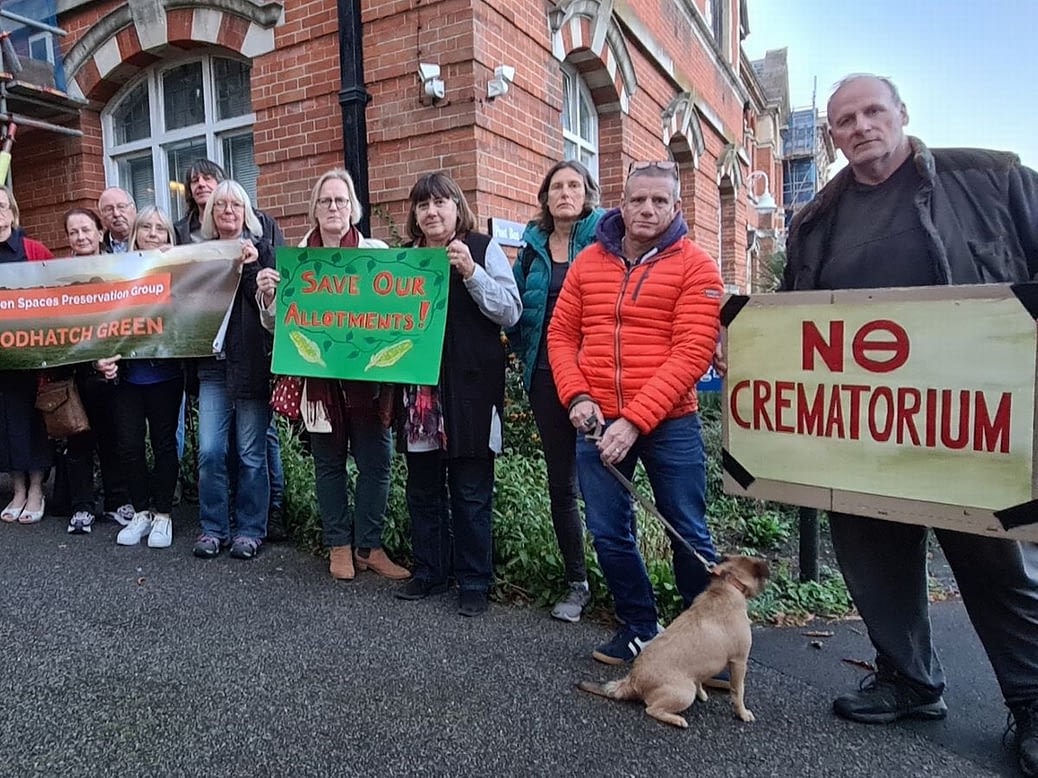 Campaigners who fought controversial plans for a new crematorium are celebrating after the scheme was thrown out by Reigate and Banstead Borough Council's planning committee. However, the council's commercial ventures arm, which made the application to build and run the facility, has not ruled out an appeal or the...
Natural Burial Ground News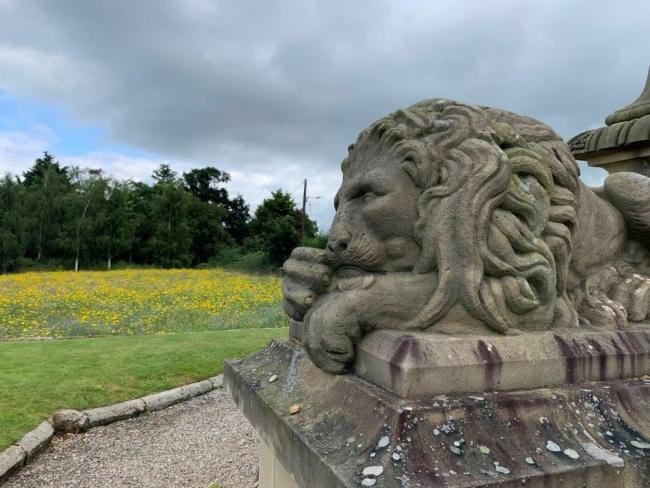 Monument Meadow Natural Burial Ground near Chester has opened on a five acre site with a wildflower meadow and an oak framed pavilion to provide shelter and views across rolling countryside and the Clwydian Range. Landowner Barnston Estate created Monument Meadow in Farndon to replace the burial ground at...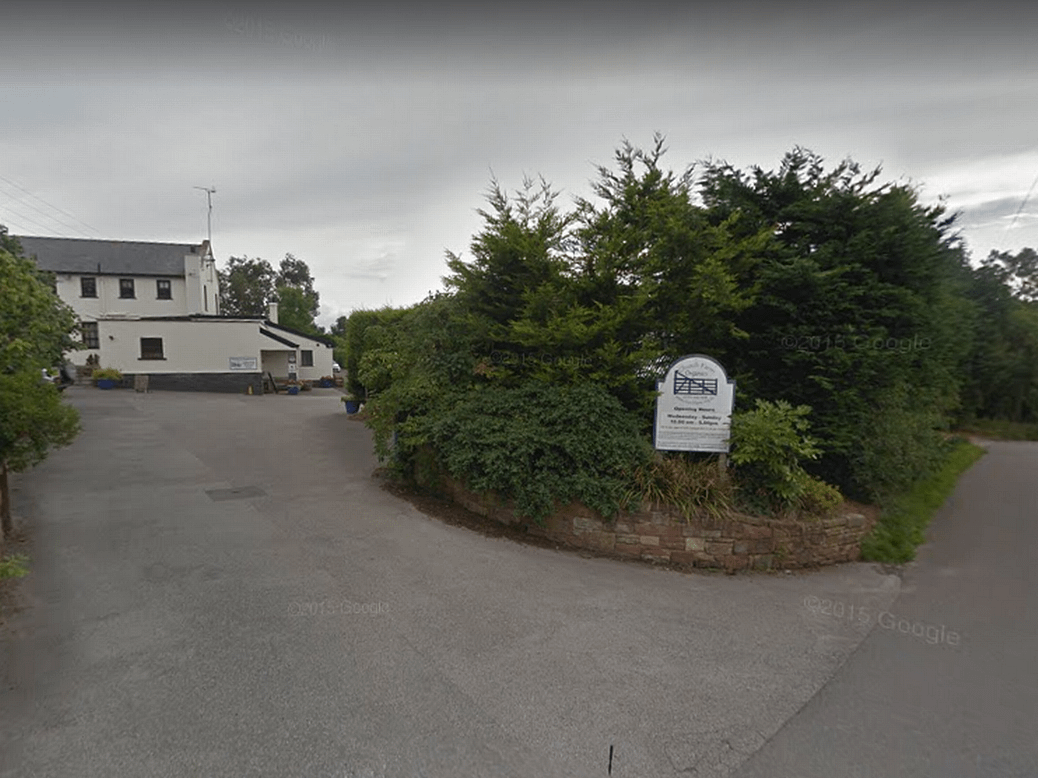 Plans for a new 'natural burial' site for the Wirral have been approved, amid warnings over a shortage of room for traditional burials. Wirral Council's decision means that Steve Ledsham, who owns Church Farm in Thurstaston, Wirral, will be allowed to build a 20-acre burial ground on land at...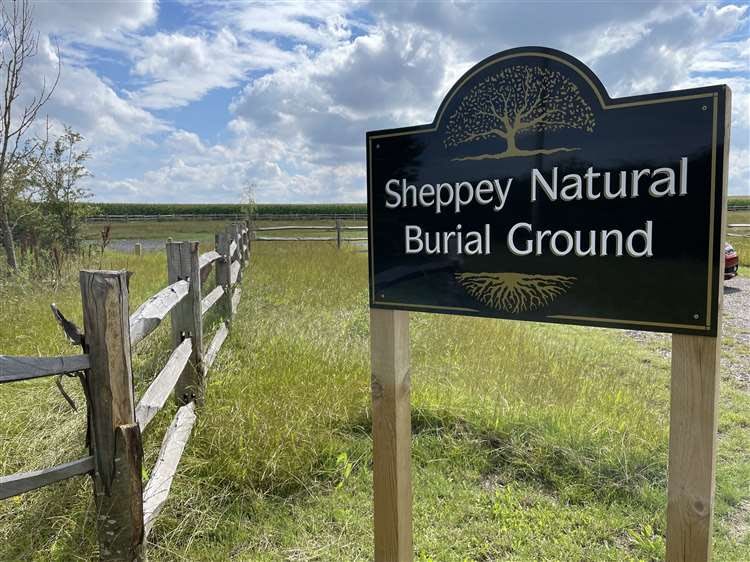 A new eco-friendly Natural Burial Ground has opened on Sheppey meaning residents and others can be buried on the Island once again. Sheppey Natural Burial Ground is situated in the open countryside, at Harty, on Sheppey, where graves are designed to minimise the impact on the environment. Surrounded by...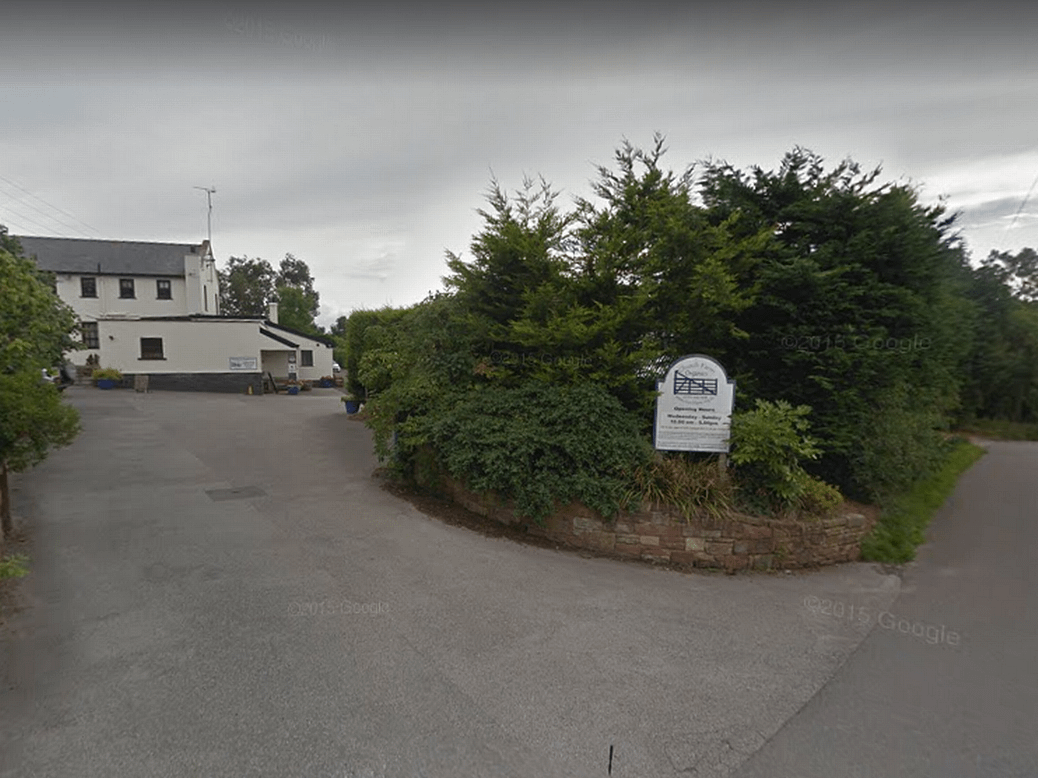 A new 'natural burial' site will be the first of its kind in Wirral according to the developers. Steve Ledsham, who owns Church Farm in Thurstaston, wants to build a 20-acre burial ground on land at the farm, which will be unlike any other burial site in the borough...