UK Funeral Price Information and Online Booking Service
Compare the cost of hundreds of cemeteries, crematoriums and natural burial grounds and thousands of funeral directors and make online booking enquiries
Step 1: Where will the funeral be held?
Enter the location near which you wish to host the funeral (usually the home of the deceased). Select from the displayed dropdown list of venue types and we will return the nearest available facilities
Funeral business not found? Add a free Listing
We currently have 1500 funeral directors on the site and a further 3200 in the process of being added.
But if we've missed you or haven't reached you yet, you can add a listing of your own.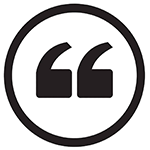 When I'm planning a dinner party I head over to Borough Market as that's where all the best food stalls are. When I'm looking for a gemstone I head over to Hatton Garden because that's where all the best diamond dealers are.
When I have to plan a funeral I will head over to Memorialise...
Fiona Rees Jones - Consumer Journalist
Your Questions Answered… The Who? the What? and the How?

Memorialise is in prelaunch βeta until we announce ourselves to the public on July 1st 2021. We're currently receiving pricing information from our funeral industry partners so they can benefit from our coming national television and online advertising campaigns and receive online booking enquiries. If you are a funeral industry professional or venue and want to be a winner in the way future funeral bookings are made, check out the appropriate links below….
Who or what is Memorialise and what does it do?
Memorialise assists members of the public in organising funerals by providing comprehensive information about available services and pricing. The service is operated by the The Bereavement Advice Service, a not-for-profit Community Interest Company which champions the causes of the consumer and is independent of all funeral industry groups.
Memorialise provides location-based searchable information to the public about services and prices of services offered by Crematoriums, Cemeteries and Natural Burial Grounds, Funeral Directors and other funeral industry providers.
We do not charge the public for conducting searches and there is no requirement for members of the public to register or log-in, or to provide any personal data unless sending a booking enquiry or making a purchase. We have a robust privacy policy.
We aim to be comprehensive and list every funeral industry service provider free of charge. Venues and funeral directors willing to provide accurate pricing information with no hidden additional costs can also receive booking enquiries from us.
We charge a small annual fee to participating venues and funeral directors who wish to go beyond the free listing and receive booking enquiries. This gives them access to our award-winning back-office and booking management system which enables us to implement their price-list and booking form and provide ongoing technical support. A 5% processing fee is payable by the vendor at the time of customer payment only if the booking or sale is confirmed. The processing fee is paid as part of the confirmation process and cannot be charged to the customer. We invest the booking fees we receive from this process into running, improving and promoting Memorialise.
The service will be promoted by sustained, extensive and ongoing paid-for advertising, PR and marketing campaigns on television, in print and online. We are happy to provide free consultancy on advertising, marketing and PR to all our approved funeral industry partners.
Read a message from Director of The Bereavement Advice Service, Joan Bennett.
What prices does Memorialise compare?
We ask each service provider to provide pricing for three services to a specification most/all will offer. Customers are then able to purchase additional services they require. Any service provider in whatever sector can add unlimited additional products and services. (Follow the links below to see our definition of each)
Funeral Directors are asked to provide pricing for:
Full Service Funerals;
Simple Funerals;
Inclusive Price Direct Cremations (including Crematorium and other fees).
Crematoriums are asked to provide provide pricing for:
Cremation with Ceremony (service and committal);
Attended Direct CremationDirect Cremation is an alternative to a traditional funeral ... More;
Cremation Only (Direct Cremation).
Cemeteries are asked to provide pricing for:
Burial Plot (body – single grave)
Ashes Burial Plot
Interment Fees
Natural Burial Grounds are asked to provide pricing for:
Burial Plot (body – single grave)
Ashes Burial Plot
Interment Fees
We also provide pricing for Officiants at Ceremonies and for Church Booking Fees
Is it all about price? Won't people just buy the cheapest?
Absolutely not. We show listings based on
Proximity; (location – how close it is to the deceased)
Proven Performance (based on past reviews); and
Price;
Our data shows that most people visit 3-4 the listings of their nearest service providers before making a purchase decision— and surveys show they purchase "what they believe to be the most appropriate" rather than the cheapest, which indicates that in most cases people are seeking to achieve value for the level of service they require rather than making a decision based on price alone.
You control your free listing, so link up with other service providers—to funeral directors if you are a venue and to venues if you are a funeral director—so your listing shows on their listings.
Add pictures of your staff, vehicles and past funerals and edit and use your listing to convey your unique selling points — your localness, your reputation, your dedication to personal service, your independence — whatever your USPs might be.
Then improve your exposure by adding local funeral noticesA funeral notice adds funeral information to a death notice ... More (whether booked through memorialise or not) and seek reviews and ratings from past clients who will testify as to their satisfaction with your services.
The Memorialise marketing team offer a free appraisal of your listing. Use Live Chat to contact us if you want us to take a look.
How will Memorialise promote itself?
Memorialise's principle staff have media credentials at the highest level. Advertising, marketing and PR run through our veins. Bereavement Advice Service Director Joan Bennett was a leading figure in television advertising for many years, responsible for the promotion of many national brands.
We have budgeted a £1.5m television advertising spend for year one and £40,000 a month for online advertising commencing July, which should immediately establish us as a nationally trusted independent brand and the go-to for price comparison information for funerals.
We intend to make our mark from the outset using our media contacts and skills to establish Memorialise as the only reliable source for Funeral Pricing information. If you wish to be part of the Memorialise story and benefit locally from our national coverage, sign up using the appropriate link for your sector below.
Won't Memorialise become dominated by, or be taken over by one of the National Brands?
Memorialise is completely independent of any industry interest and the Bereavement Advice Service's status as a Community Interest Company was a deliberate choice to ensure it cannot be taken over or bought by any profit making body.
While we are very happy to show prices and information for larger businesses working in the funeral sector, we aim to list every entity selling funeral services in the UK free of charge.
Paid-for services do ensure a better show and the ability to take bookings and receive booking enquiries, but he most expensive level of participation in Memorialise and to secure the best possible show on the site, requires a setup fee of £149-£249 per year which should be within reach of even the smallest firm.
Memorialise is primarily a pricing information service and we recognise that its independence is its key selling point to our customers. Hence our value to them is in being free of any industry ties and not giving preferred treatment to any particular company or bloc.
Funeral Professional or Venue? Sign up to our Online Funeral Information and Reservations Service: Receive bookings and make sales through our award-winning sales and marketing engine