funeral pricefinder
Compare the cost of hundreds of cemeteries, crematoriums and natural burial grounds and thousands of funeral directors and make online booking enquiries
Step 1: Where will the funeral be held?
Enter the location near which you wish to host the funeral (usually the home of the deceased). Select from the displayed dropdown list of venue types and we will return the nearest available facilities
We detail every UK Crematorium and most Natural Burial Grounds.
We are working to list every Cemetery. 3200 Funeral Directors are listed with a further 1900 in the process of being added.
We aim to list every funeral professional. If we've missed you or haven't reached you yet, you can add a listing of your own. If you are a funeral director or venue, or involved in a funeral-related business and want to know how to make Memorialise work for you, check out the section appropriate to your business on the Opportunities page
the memorialise difference

Price and Service Information for every funeral director and crematorium in the UK. Full information who operates what services in the area in which you wish to hold your funeral

Fully transparent pricing: no hidden extras on any funeral you choose. Optional add-ons you select are always explained and priced…

Simple user-area helps you track and manage 

funeral notices

, attendance requests and donations and acknowledge condolences…
Our award-winning free tools assist you in 'preserving the memory' through your loved-one's Memorial Wall and Book of Remembrance entry
Memorialise R&R: a free service is available to support you with any counselling required, as well as expert free legal and financial advice…
Funeral Options
Carriagemasters

Whether it's a traditional horse-drawn carriage or something more unusual, the chances are there's a Carriagemaster that can meet your funeral transport 'needs'. Motorised hearses come in all shapes and sizes and a wide variety of colours. Motorcycle and sidecar? Rainbow coloured hearse? Camper Van conversion. complete with surfboard? No problem, just ask…
[ more/enquire ]
Coffins, Caskets, Urns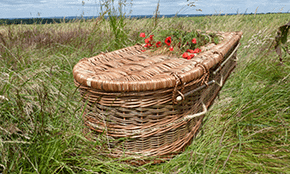 Coffin options vary from the inexpensive and serviceable through to large American-style caskets and all points in between with a wide choice of handles and fittings. Coffins are available in all types of wood and wood veneer, plus cardboard, wicker and metal. Or for a green funeral it is possible to have a shroud and not use a coffin at all.
[ more/enquire ]
Memorialisation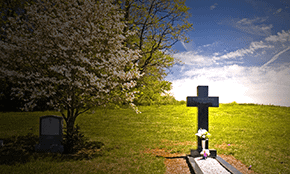 Memorial options depend on where you wish to place them as venues often define what is acceptable and which company may supply. We offer a wide range of memorials including grave markers and living memorials dependent on your chosen location. Easy-terms finance is available on all memorial costing £495 or more.
[ more/enquire ]
Repatriation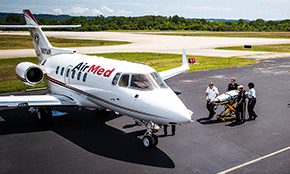 Moving on – the time will come when you can begin to replan. Your circumstances may have changed and decisions made about housing, money and work. Whether you need advice regarding your changed financial or legal position or to re-express your wishes, Bereavement Advice Service experts are on hand to provide professional support.
[ more/enquire ]